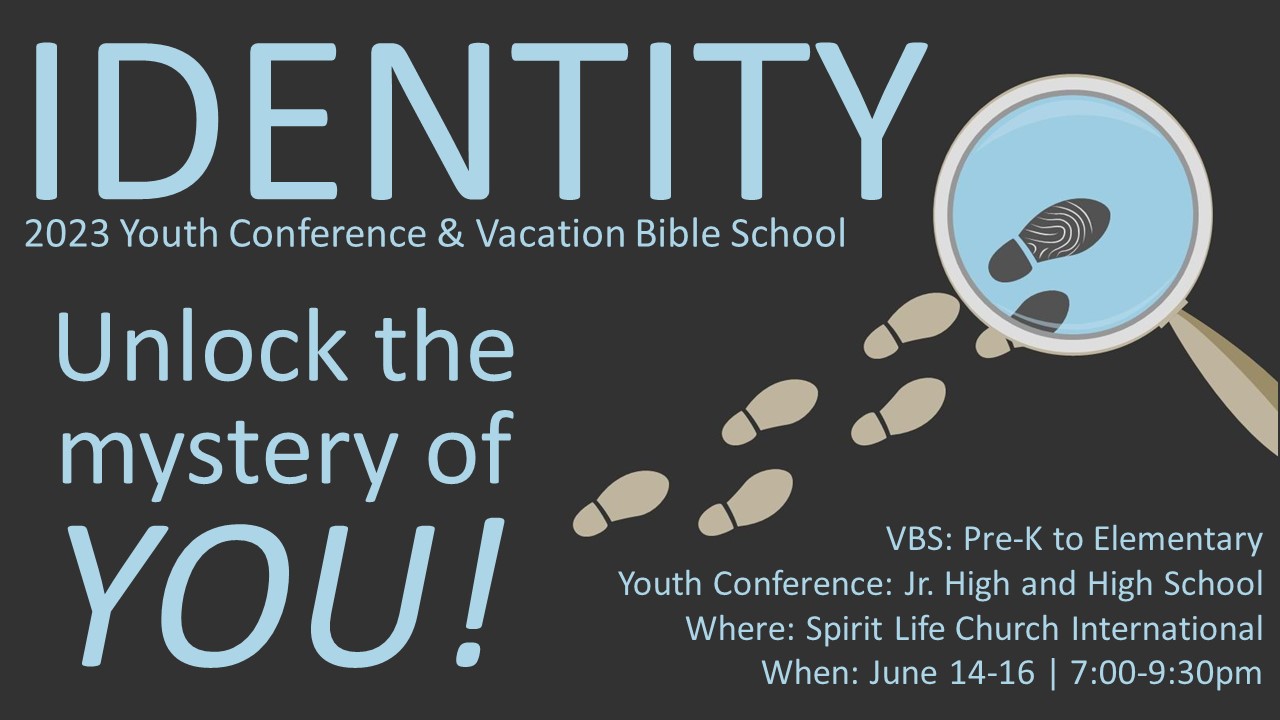 2023 Youth Conference and Vacation Bible School
Who am I?
This is a question that many children and youth are being challenged
to answer in today's world. To answer this question, we must first ask, "Who
does God say I am?"
IDENTITY is a one-day journey that children and youth of
all ages will go on to discover who God created them to be and investigate what
is true about their IDENTITY because of their relationship with Jesus.
Conference and VBS signup form coming soon.